8 Smart ways to eat better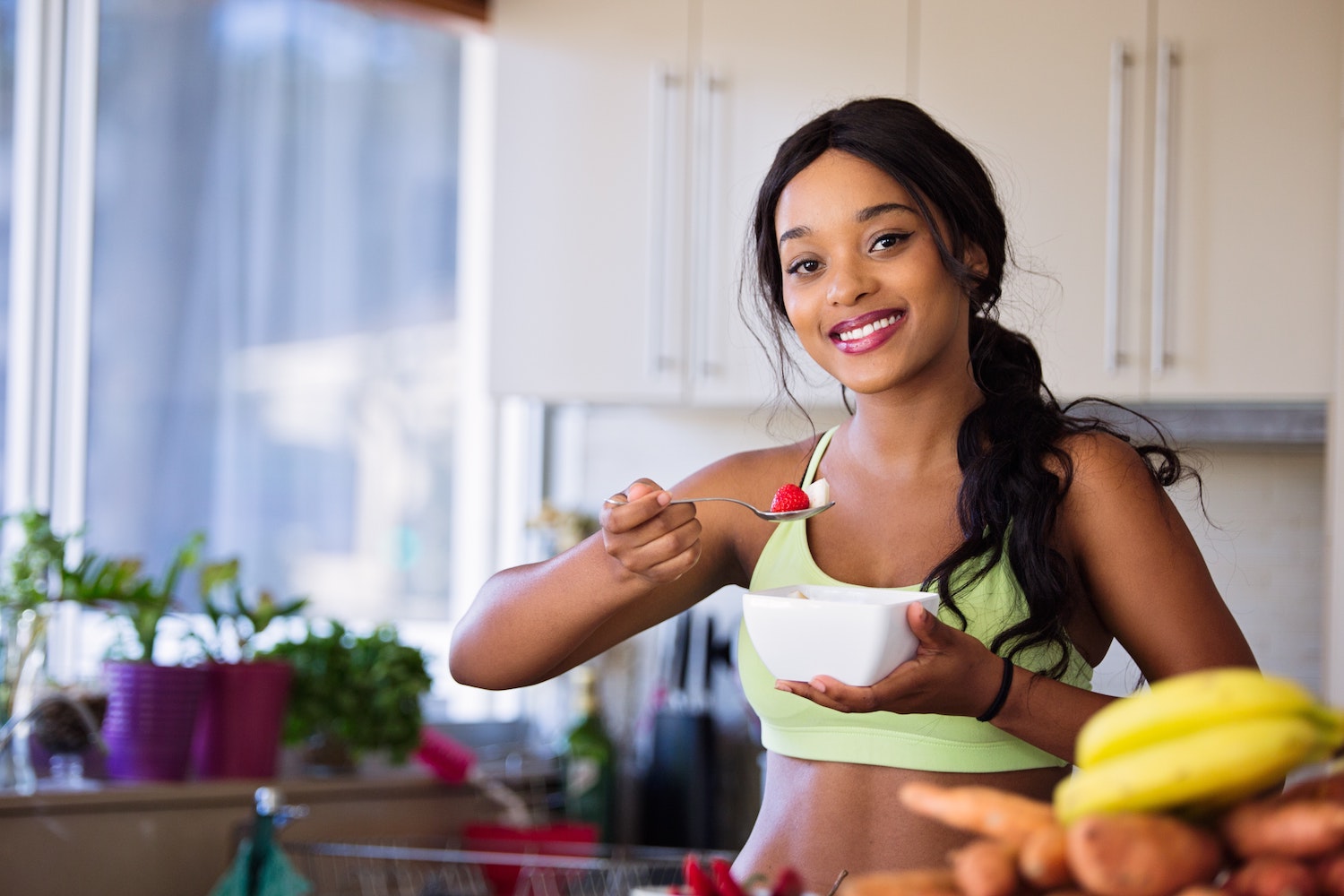 Keen to incorporate healthy eating habits into your daily routine? Here are eight simple tips to help you eat better.

1. Plan your meals
Take 30 minutes on the weekend to plan what you'd like to eat in the coming week, and add all the ingredients you'll need to your shopping list. Planning ahead not only saves you time, but will help you to avoid unnecessary purchases when you do your grocery shopping.

2. Cook for multiple meals
Whether you make a slow cooker stew or grill marinated chicken strips, try to cook enough for more than one meal. Then simply pack what you don't eat into containers and pop them into the freezer for when you need a quick and easy meal.

3. Pack your own lunch
Take a bit of time the night before or in the morning before work to pack yourself a healthy lunch. You'll not only have more control over what you eat, it's also likely to work out cheaper than if you buy lunch every day.

4. Have a stash of healthy snacks
If you find that you get the 3pm munchies, make sure you always have some healthy snacks on hand. Having a selection of fruit, nuts and biltong nearby makes it less likely that you'll grab a chocolate or packet of chips from the office vending machine.

5. Stay hydrated
If you'd like to up your water intake, keep a bottle or jug on your desk. And if you're not used to the taste of plain water, add some fruit slices or some mint leaves for flavour.

6. Don't keep unhealthy foods in the house
If you want to avoid eating sugary or processed foods, don't keep them in your kitchen. Unless you have strong willpower, the lure of the chocolate drawer is likely to derail your healthy eating ambitions.

7. Choose plain yoghurt
If you enjoy eating yoghurt – whether for breakfast or as a snack – buy a plain, unsweetened variety and add your own choice of fruit and nuts. For extra sweetness, add a drizzle of honey.

8. Know what you're eating
If you'd like to have more control over what you consume, get into the habit of reading food labels – it will help you make more informed decisions. For example, a snack you eat regularly might have more sugar than you think, or contain ingredients that you'd prefer to avoid.


Photo by Nathan Cowley from Pexels