6 smart money tips for newlyweds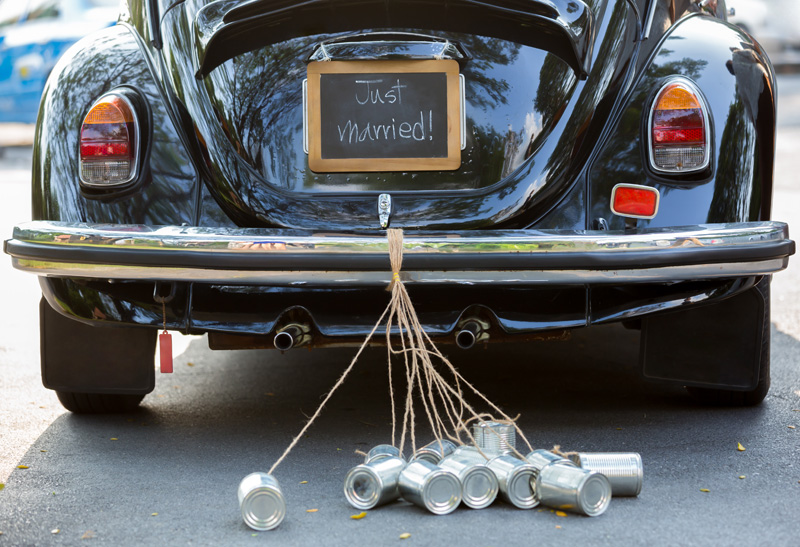 Planning your big day or just tied the knot? You're probably not thinking about budgets and bank accounts right now, but you should be. Money is one of the main issues couples fight about, so it's worth putting sound financial strategies in place as you begin your life together. Here are some questions to get the conversation started…
1. What are you working towards?
Start by talking about your financial goals – from shorter-term objectives like paying off your credit card or saving for a holiday, to longer-term ones like settling your home loan early or saving for retirement. Once you've agreed on priorities and goals, put a financial plan in place that you both commit to and work towards.
2. Have you got ground rules in place?
Now it's time to work out the logistics of how you manage your money as a couple. Do you want separate bank accounts, a joint account, or a combination of the two? How are you going to manage household and other shared expenses? How much income will each of you contribute to your joint funds and how much spending money will you keep for yourselves? Work out these details as soon as possible so you can focus on achieving your financial goals.
3. Do either of you have debt?
Getting out of debt can be a challenge but it's doable if you work at it. Make it a priority to deal with the debt and put a plan in place to help you do that – cut back where you can, budget for monthly repayments, and try to pay more than the minimum amount owed when possible. It may be tough in the beginning but just remember that you're working towards a debt-free life together.
4. Have you got a budget?
A budget is a great tool to help you make your financial goals a reality, and it allows you to see what your money priorities really are. Remember to include all your expenses and track your monthly spending. Then see where you can cut unnecessary expenditure or allocate more money towards your goals, and adjust your budget accordingly.
5. Have you got the legal stuff sorted?
If you don't have wills in place, have them drawn up to ensure that your assets are divided the way you want them to be if anything had to happen to one or both of you. You may also want to consider taking out life insurance, especially if one of you is dependent on the other financially, you're planning on a starting a family, or you have a home loan to repay.
6. Have you started an emergency fund?
It may take a while to build up, but it's worth having an emergency fund that could cover your living expenses for a few months if needed. You can also use it to cover any unexpected costs that may crop up.

If you'd like to know more about cover from Standard Bank's direct life insurance services, get a quote or request that a customer service agent call you back.

Sources
washingtonpost.com
bankrate.com
thesimpledollar.com